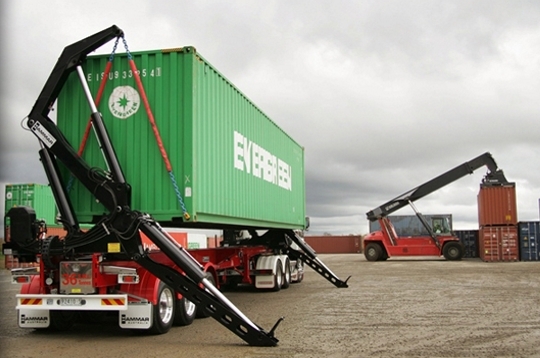 Our clients say, the introduction of our fleet of side loaders has been ideal for container pick up and drop off's. If you are such a business with space constraints for regular container trailers, then worry not. Kreskas Bros Transport has a fleet of container sider loader for transport throughout Metro and Regional Victoria that can expertly move containers in tight spaces and ensure that your pick-up and deliveries happen on time.
Our side loaders container transport is capable of moving 20′ or 40′ containers to your site according to your needs. We ensure to pick up empty or full containers from your premises as soon as they ready for their next destination. Our skilled and experienced drivers help you to leave the container in tight spaces.
Contact us today to find out more about the state of the art technology we have to meet your supply chain needs.