Warehousing & Distributing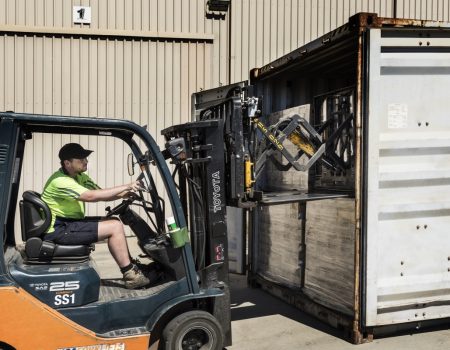 At Kreskas Bros Transport, we provide customised warehousing solutions for our clients based on their unique needs. We provide a broad range of storage and handling services and value-add capabilities, with certification for HACCP, fumigation, AQIS, export, and dangerous goods.
For importers, we provide services from the moment goods arrive at an Australian port, right up to final delivery to the customer. We provide complete visibility in real time and handle all documentation and interfaces with all other third party service providers.
For exporters, we take care of goods from the end of the production line, right through storage, container pack and delivery to wharf.
Our 70,000m² AQIS registered storage facility offering the following services:
Cold storage
Dry storage
Export container pack
Import container unpack
Pick and pack
Distribution
Undercover loading and unloading for all trailers up to A/Doubles
Container forklift loading/unloading and slip-sheeting
Automated pallet wrapping and capping