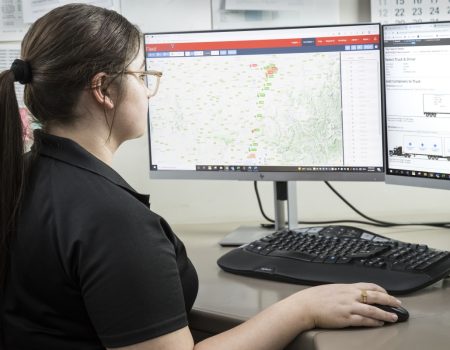 Supply chain management has undergone a transformation throughout the past 40 years. From a transactional transport movements, we now partner with multinational firms to act as their strategic partners. Whilst technology has changed, one thing hasn't for us, we still believe the best way to manage the quality of our services is through peer to peer.
KBT strives to consistently provide services that meet or exceed the requirements and expectations of our customers. We are also committed to ensuring our clients regard us as easy to access and flexible to their changing needs.
The Key Principles Underpinning our Quality Policy are:
Making every effort to service our customer's delivery requirements while complying with the statutory and regulatory obligations related to the service being offered
Continual monitoring and reporting of all agreed service quality and performance indicators
Recognition of individuals who demonstrate excellence or innovation in service delivery.
We maintain and continuously improve on our Quality Management System as a means of continually improve what we do.
Our Quality Objectives are to:
Consistently and efficiently deliver services to our customers that comply with their specifications and relevant standards
Respond and resolve queries from our customers, employees, contractors, suppliers and other parties promptly and in a friendly manner
Give our clients the utmost confidence in our ability to meet their needs.
To achieve these objectives, we shall act to:
Ensure high levels of top management and staff involvement in all operational aspects
Continuously engage all interested parties in meaningful consultation and communication
Measure our performance and use this information for the continual improvement of our services and integrated management system
Analyse risks and review opportunities to improve our business
Be honest, open, trustworthy and accountable for our actions.